ARCHITECTURAL DESIGN ΙV-VI H: Terminal_Beach
Cognitive Fields (2005/36/EU): Architectural Design, Urban Design and Planning, Human Needs and the Built Environment, Social Factors in Design, Design Brief.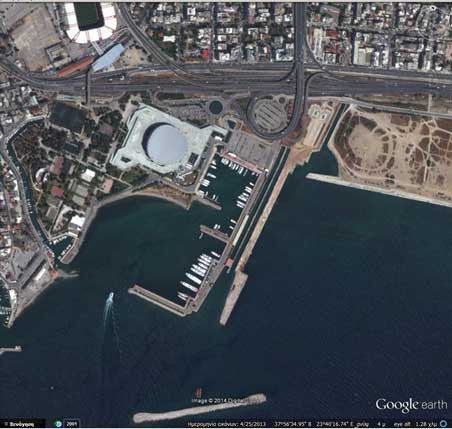 LEARNING OUTCOMES
[Knowledge, Comprehension, Application, Analysis, Synthesis, Evaluation]
SUBJECT
Within the economic crisis context Athens is in a process of redefining its seafront. The project for a cruise ship terminal on the Kifissos river mouth extension pier deals with the multiple and often conflicting aspects of this metropolitan trend. The terminal rests on a point very smoothly connected to all metropolitan and marine transportation networks. The site also belongs to a scenically and historically iconic landscape adjacent to congested urban areas. Two contradictory programs make up the title of the studio, 'terminal' and 'beach', underscoring the urban, political and social breadth of possibilities of architectural design.