METROPOLITAN CUTS AND URBAN WEAVES
Cognitive Fields (2005/36/EU): Architectural Design, Urban Design and Planning, Human Needs and the Built Environment, Social Factors in Design.
Generic Competences: Ability to search for, process and analyse information from a variety of sources using the necessary technologies, Ability to adapt to and act in new situations and cope under pressure, Ability to make reasoned decisions, Ability to work in a team, Ability to interact constructively with others regardless of background and culture and respecting diversity, Commitment to conservation of the environment, Ability to promote free, creative and inductive thinking.
 In collaboration with the  Urban Design Master Program, Bezalel Academy of Arts and Design, prof. Zeev Druckman, prof. David Guggenheim
Invited professor:  prof. Johannes Kalvelage, Hochschule Anhalt, Dessau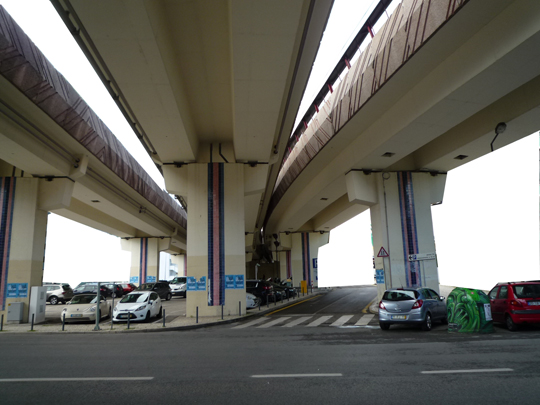 LEARNING OUTCOMES
[, Knowledge, Comprehension, Application, Analysis, Synthesis]
SUBJECT
 The course focuses on  the phenomena of urban cuts  which are created by  infrastructures. Infrastructures enabling  mobility  are crucial elements  for the  development of cities.  Railways and highways  connect  places in the global level thus integrating cities within extended urban networks. At  the same time they divide the urban layout  on the local level creating barriers within the city. The workshop will investigate variations  of interventions which will allow the coexistence of the two characters. Within this context , Krafsidonas river and Volos railway zone will become the main field of research and intervention.