DESIGN OF THE BOUNDARY
Cognitive Fields (2005/36/EU): Architectural Design, Human Needs and the Built Environment, Social Factors in Design, Building Technology.
Generic Competences: Ability to search for, process and analyse information from a variety of sources using the necessary technologies, Ability to make reasoned decisions, Ability to work in a team, Capacity to generate new ideas (creativity), Ability to design and manage projects, Commitment to conservation of the environment, Ability to demonstrate social, professional and ethical responsibility and sensitivity to gender issues, Ability to promote free, creative and inductive thinking.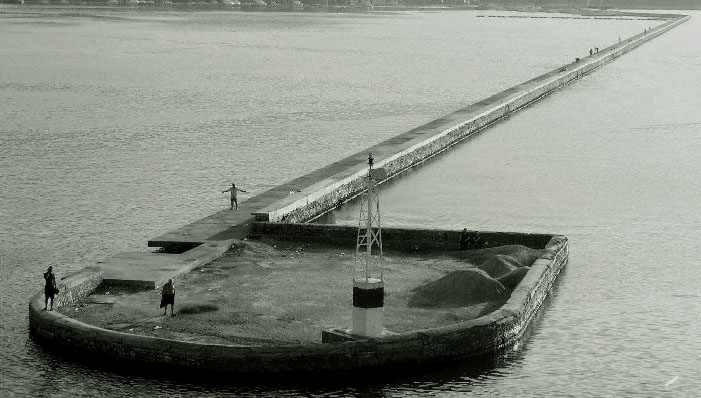 LEARNING OUTCOMES
[, Comprehension, Application, Synthesis]
This studio course deals with the design of open spaces and small buildings with a special urban significance. We try to understand the inner fabrication of certain places and acknowledge densities and gaps, ordered coherency and its disintegration. The design assignment focuses at the elaboration a certain transition: from natural to crafted, from unformed into ordered, from wild to tamed.
SUBJECT
The course is addressing the remodeling of outdoor spaces at watersides, urban voids and other boundary locations. We work with sites that are ambiguous, unsettled and fractured, resisting the masterplan's forced normalization. In such places, the ground has not yet been deactivated and continues to operate as a mythic matrix of meanings. The latent meanings, traces and material qualities of the space must be coordinated into a new narrative, in the form of a new, simultaneously familiar and enigmatic, landscape.
This year's studio work will be developed around the design of a lookout point at the end of the long pier that protects Volos' port. This structure, that will also house the existing port lighthouse, will offer a new landmark for city's waterfront. The footing of the structure and the condition of the surrounding area are also issues that the proposal has to satisfy in a convincing manner.
ASSESSMENT
Final studio grade will be based on an evaluation of the quality, originality and refinement of the final proposal, the successful completion of the initial assignment and the attendance and full participation in studio classes, and activities.