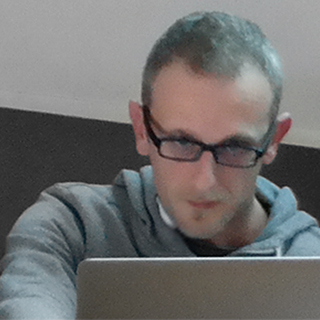 Yorgos Rimenidis / Phd candidate
THE ARCHITECTURE DISCOURSE AT THE GREEK ARCHITECTURE MAGAZINES FROM THE INTERWAR PERIOD UP UNTIL NOW
Biography
Yorgos Rimenidis (Drama, Greece, 1981) is an architect (U.Th.) and PhD candidate at the Department of Architecture, University of Thessaly, Greece. His current activities involve any-scale design projects, ex-perimental architecture configuration as well as the wide spectrum of visual communication and book design. His work has been published and exhibited worldwide. In the recent years he was a teaching assistant at the Department of Architecture, University of Thessaly, where he also participated in design and anthropology research programs. 
Research interests
This research proposal aims to examine the way by which architecture-themed magazines as means of archiving and as mechanisms of architec-tural and design projections, have already and still contribute in shaping the identity of contemporary greek architecture.
This study will attempt to analyse the descriptive language of the greek publications as well as the representational expression of archi-tectural documentation considering the ways by which this discourse triggers, directs and gives meaning to design. Furthermore, this re-search will examine the way design ideology overlaps with the general ideological and artistic movements, attempting to describe the struc-tures of architecture culture in different times within the wider era of interwar period up until now.
 
e-mail
yorgos.rimenidis

gmail.com