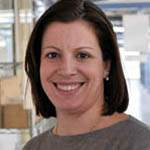 Charatsi Ifigenia /
Biography
Born in Volos in 1973. Studies of preparatory courses 'A' Levels in music, in City of Leeds - College of Music", Leeds, UK (1992-1994). Diploma in Contemporary music BA Contemporary Musics (1997) from the University of Leeds, United Kingdom.
From 1998 to 2001 she worked at the Nea Ionia Municipal Conservatory as a sound technician and a music professor. From 1999 up today, she worked as a sound technician of the Lab of Environmental Communication and Audiovisual Documentation (LECAD) of the Department of Architecture, University of Thessaly. Especially, she deals with the filming / sound recording, digitizing, editing, and general management and archiving audiovisual material. Since 2003, she is Permanent Special Technical Laboratory Staff for. She speaks English at Proficiency level and has an experience in research programs coordination.
Mrs Charatsi is in charge of the processing/ management of audiovisual material as well as the cataloging and organizing audiovisual archive of the Department of Architecture. She also undertakes the processing of conferences and events for the website of the Department of Architecture while she supports in situ sound recording projects and she assumes the follow up and coordination of research programs.
e-mail
ifigenia

uth.gr