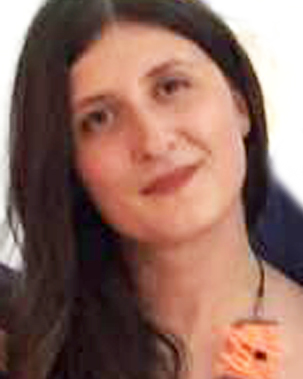 Letsiou Eleni / Phd candidate
"HOUSEHOLD IN TRANSITION: THE CULTURAL LAYERS OF HOUSEHOLD PRACTICES, FROM PREHISTORIC HABITATION TO THE CONTEMPORARY RESIDENCY CONDITION OF THE MOVING SUBJECT IN THESSALY REGION".
Biography
Elina Letsiou (Larissa, 1984) is an Architect (AUTH, 2012), holder of MSc degree in Architectural Design (UTH, 2015) and is a PhD candidate in the Department of Architecture, University of Thessaly.
She has participated in congresses, international workshops and architectural competitions. Her work has been published and exhibited in European exhibitions. She is working as a freelance Architect, based in Larissa and she has worked on urban design projects. Her research focuses on the exploration of contemporary hybrid household structure, having as conceptual framework theories of social action and material culture.
 
Research interests
The research focuses on the exploration of contemporary hybrid household structure of the moving subject, in the light of constant volatility. "Practices", which are intertwined with the constitution of a household, are selected as a conceptual tool. We believe that these practices refer to culturally constructed behavior and as they repeat and change over time, they constitute a palimpsest. During the transformation of societies, the evolution and change of practices and the interaction between the variants in the long run, result in the creation of successive accumulations of daily rituals. The aim is to explore the different stratification of daily practices which constitute the household and the way in which they diffuse into society. The research context is the wider Thessalian landscape, focusing primarily on the Neolithic settlements of Sesklo and Dimini. We believe that the beginnings of the practice of permanent habitation are identified in the prehistoric period, and from there, we will begin to unravel the thread of exploring symbiotic practices.
e-mail
eletsiou.arch

gmail.com