ARCHITECTURAL DESIGN ΙV-VI B: Hybrid Ecologies: Casts
Cognitive Fields (2005/36/EU): Architectural Design, Fine Arts, Human Needs and the Built Environment, Building Technology.
Generic Competences: Ability to work autonomously, Ability to work in a team, Commitment to conservation of the environment.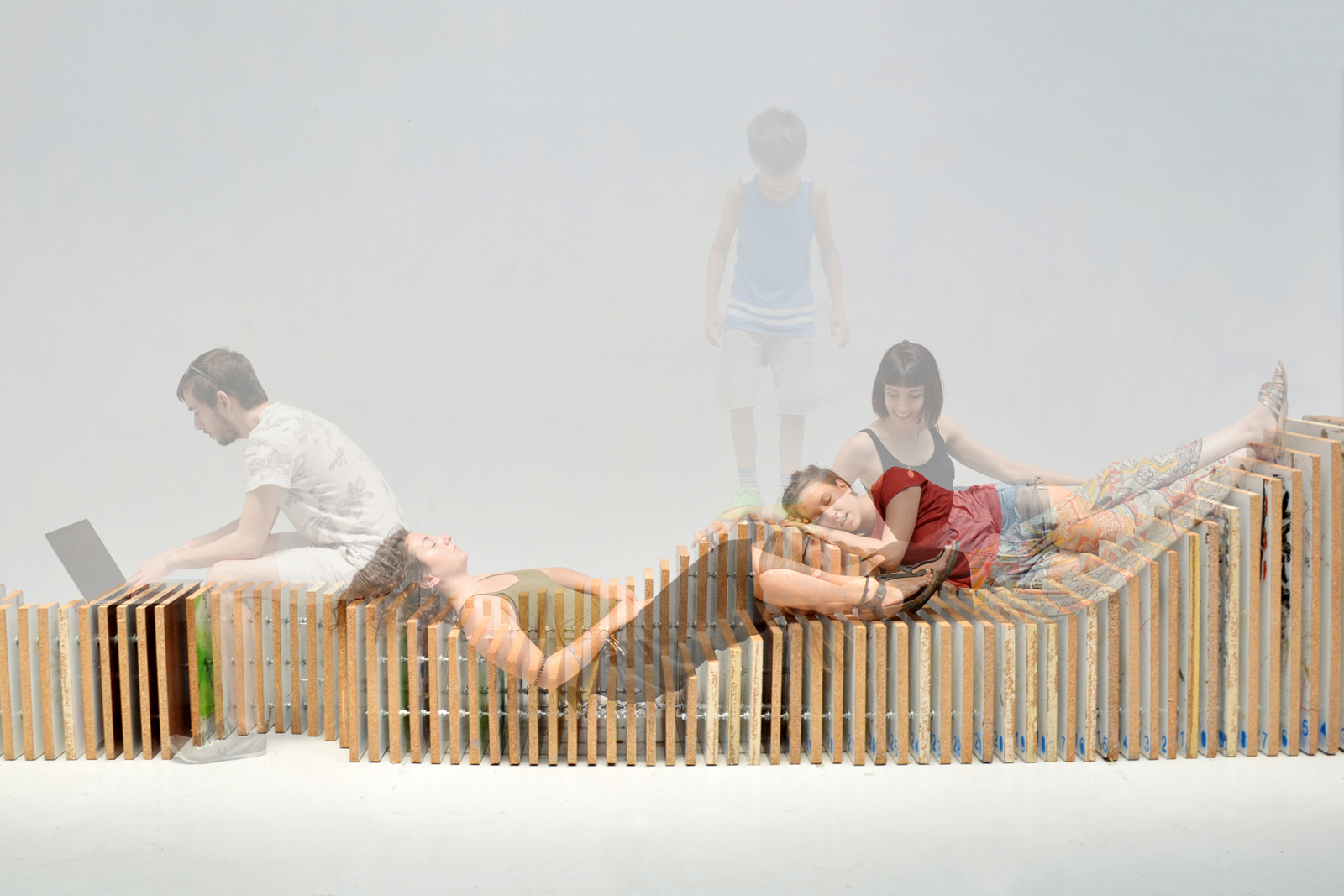 A relational research agenda is developed during the design process. Students integrate explorations into the:
Form generation potential of single surfaces in relation to the creation of artificial ground.
Activities of a 'modern' recreation program in relation to appropriations of the urban landscape.
State of the art material systems in relation to local sustainable resources.
LEARNING OUTCOMES
[Knowledge, Application, Synthesis]
Form generation exercises with physical and digital media
Investigations with molding techniques leading to the design and construction of material systems applicable in small scale architecture and urban furniture.
Construction of full scale prototype
COMPULSORY BIBLIOGRAPHY
Allen, S. and McQuade, M. eds. 2011. Landform Building: Architecture's new terrain. Baden and Princeton: Lars Muller Publishers and Princeton University School of Architecture
Vyzoviti, S. 2014. "Spontaneous Landforming" in  Zavraka, D. ed. Urban Blur. CNND Publications
INDICATIVE BIBLIOGRAPHY
Cruz, M. 2013. The Inhabitable Flesh of Architecture. Ashgate
Weinstock, M. 2010. The Architecture of Emergence: The evolution of form in nature and civilization. Wiley & Sons.
KEYWORDS
land-form building, architecture of emergence